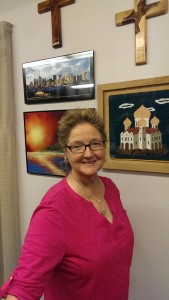 I remember when I was looking for a home church; trying to find a place to fit. It can be a daunting task.
It is a very important spiritual decision for you and your family.
If you are looking for a place to call home for worship and discipleship consider these things:
1. first and foremost try the church more than one time-
go to at least 2 services
2. decide what it is that you desire in a church
a. a place to attend on occasion,
b. a place to be discipled, grow in ministry, develop relationships,
c. a place to drop in on major holidays.
Seriously, you must prayerfully and honestly assess what it is you are seeking in your church home.
Once you know this, it is easier to make that all important decision.
Northwest is a relational church with a passion for missions and service to the church family and community in which we are located. My goal as pastor is to match NWAG folk with their area of ministry passion and interest.
All are welcome at NWAG, individuals of all faiths and walks of life. We are a casually dressed church family. However, if you want to wear a coat and tie feel free but if that is not your comfort style- no worries.
Most important to me is this–you come by for service– you will hear heartfelt praise and worship, a message based in the Word of God and meet some really friendly people.
I continue to pray for every reader of our web pages- God lead you in your search.
Blessings,
Pastor K